Get a Commissioned Portrait of your own!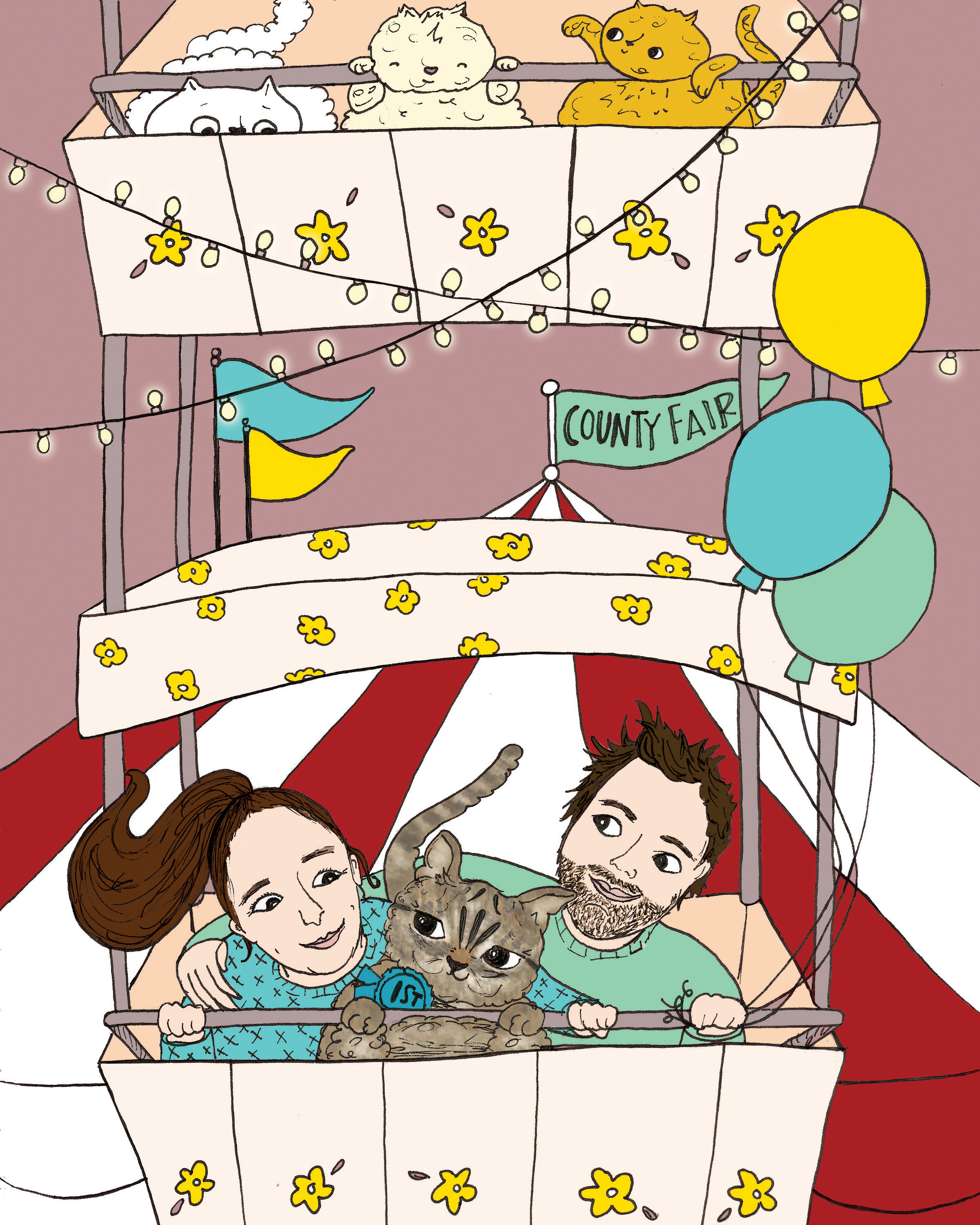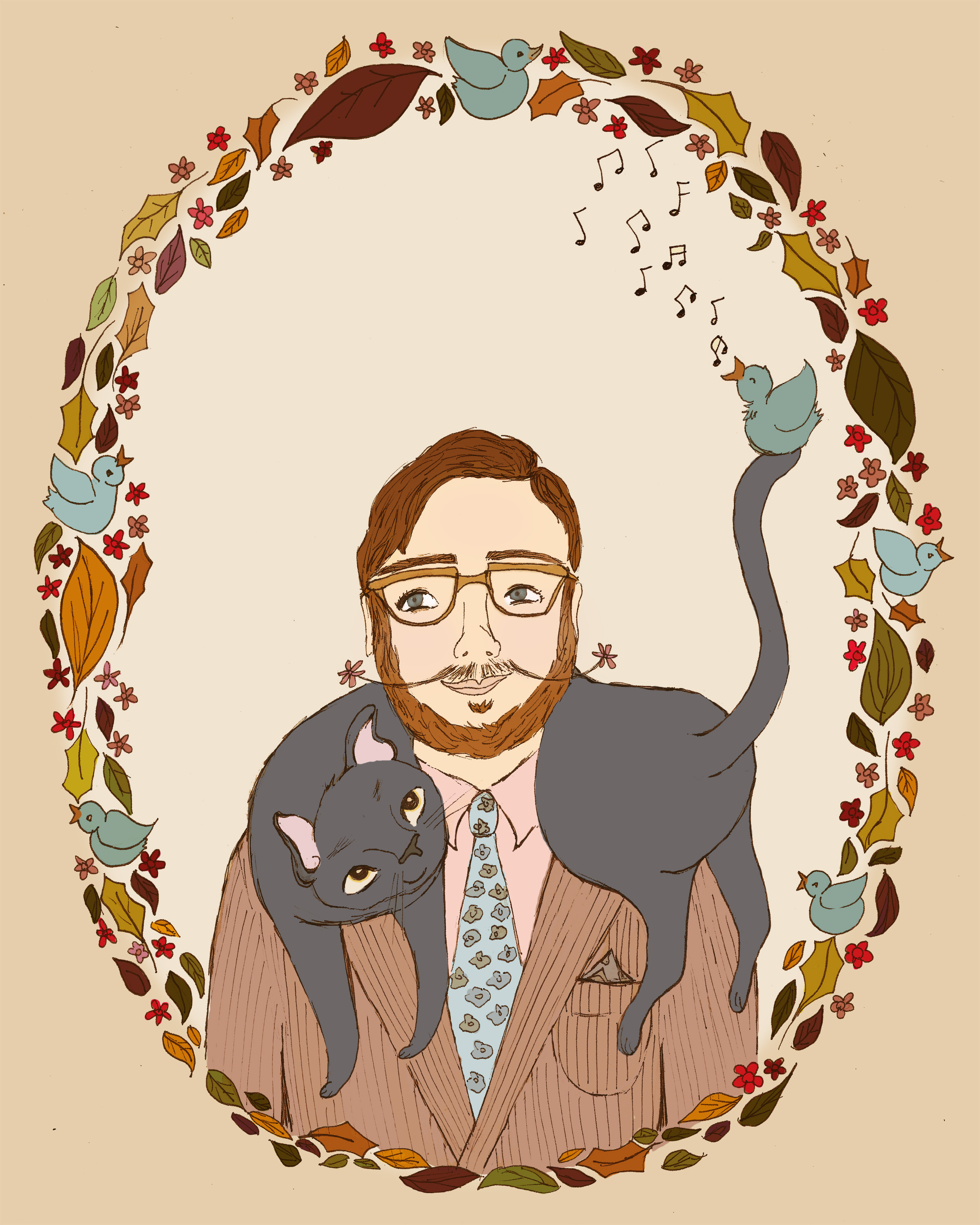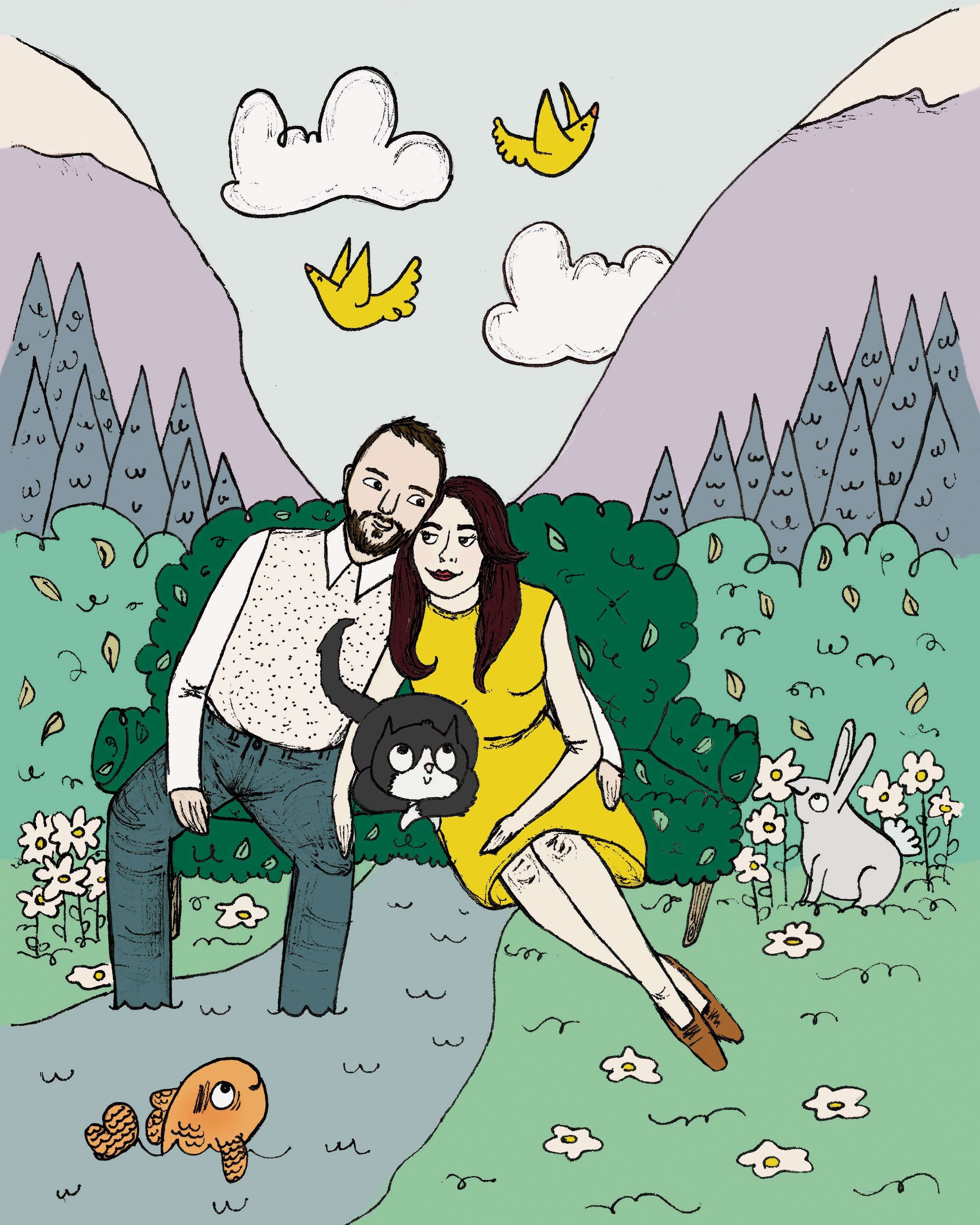 PORTRAITS!
Receive a Print OR a Greeting Card design of up to THREE people or pets in a Portrait! The final illustration is based upon photos you send me (I don't need you to sit for me in person!).
How to start?
Email me (tamisha@xopuffedsleeves.com) 2 or 3 photos of each person/pet in the portrait and a sentence or 2 describing how you want the portrait to feel (ex: joyful, silly, serious, sweet, etc).
Cards: If you would like typography on the front and/or inside of the card, include this in the write-up too.
What to expect?
Portraits are typically designed with a border or a simple background. The center of attention is generally the face of the people or pets in the image. If you want a portrait with a background focus too, please email me and we can chat about your preferences. There may be an additional fee.
YOU WILL RECEIVE:
1. THREE PETS/ PEOPLE (or a combination of people and pets) in a PORTRAIT. If you would like more than 3 people or pets in your portrait, it will be an additional $15 for each pet/person.
2. An 8X10 Print OR A 5.5 X 4.25 Greeting card design (set of 10 cards). If you would like a different size or # of cards, please ask! Often it only costs additional fee of 10 to 20 dollars for printing. Images are printed on Linen or Cotton paper, 130 lb
3. One edit to the illustration. Each additional edit is $10. I will email you the adjusted fee before moving forward with the additional edits.
4. Digital copy of the Illustration– high res (300 dpi) – pdf or tif and jpg
Price: $115
PAYMENT:
Payment can be through PayPal, Chase Pay, or Venmo:
1. 50% is due upon the start of the project
2. Other 50% is due after I deliver the final project files (pdf, jpeg, tiff and other request if you like)
PLEASE NOTE: There will be NO REFUNDS, but please email me with any concerns. We will work it out. Also custom illustrations are for personal use only. The commercial rights still belong to me.
TIMELINE:
After receiving your email with photos and details about your Portrait, the completed Illustration will be emailed to you in approximately 7 to 10 days. An edit can be requested at this time. After approval of the Portrait, I will send a projected date of delivery for the prints to arrive to you through the mail. Printed portrait typically arrives in the mail (snail mail) after 3 or 4 weeks from the initial email you send (with portrait details).